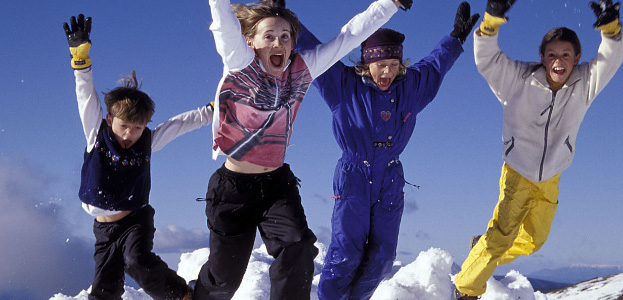 LIFTS OPERATING 14/22
WEATHER & SNOW CONDITIONS PERMITTING
ABOM Express
Bourke St Carpet
Lydia Lassila Chair
Canyon Rope Tows
Blue Bullet Express
Shakey Knees
Cattleman's Carpet
Bull Run
Skyline
Wombat
Summit
Howqua
Koflers
South Side
2
24hr Snowfall: 2cm Avg. Snow Depth: 60cm Min temp: -1.8oC
Lifts open: 14 Machine Made: 64cm Max temp: 1oCr Snowfall: 2cm Avg. Snow Depth: 60cm Min temp: -1.8oC
Lifts open: 14 Machine Made: 64cm Max temp: 1oC
WEATHER CONDITIONS
It's going to be a nice day today as we head for a top of 1 degree. With
light to moderate winds expected and a snow shower or two on its
way, we can't help but get excited to be hitting the slopes today!
Overnight we reached a low of -1.8 degrees and saw 2cm of snow
added to our tally, bringing us to 83cm of fresh snow fall in 7 days! This
is the best start to July in 10 years!
Looking ahead we will see the temperature rise slightly over the next
few days with the possibility of a shower, and snow flurries are
expected before the weekend arrives!
SKIING AND BOARDING CONDITIONS
Skiers and boarders will enjoy good conditions and fresh snow on all
runs open today. We have 14 lifts turning for the 1st of July and Bull
Run will be making its first turns for the season! Keep an eye open
because we are expecting to have another 7 lifts opening by the end of
the week!
Pick of the day: Standard.
WHAT'S HAPPENING AROUND MT BULLER?
MARK ADAMS SKI & GOLF DAY
This Friday, come help raise funds for the local community and have
while fun doing it by joining in on the Mark Adams Ski & Golf Day. This
unique fundraiser kicks off with a ski and snowboard race down Bourke
St followed by a round of golf and a BBQ. Entries close this Thursday
so make sure you have your team ready!
BURTON CATTLEMAN'S RAIL JAM
The annual Burton Cattleman's Rail Jam takes over the Cattleman's
rail in the center of the Village Square on Saturday July 12. In this
action-packed hour riders will battle it out down 20 stairs at a steep 45
degree angle. It's one of the biggest events of the season so make
sure you don't miss out!
When: Saturday July 12, 6pm.
POT & PARMA NIGHT @ ABOM
Head over to the Moosehead Bar and Bistro to get a delicious parma
and pot of Boag's for just $15. With 4 toppings to choose from you'll
definitely be spoilt for choice!